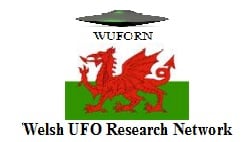 Welcome to the Welsh UFO Research Network
The WUFORN is based in the Rhondda Valleys in South Wales and our aim is for the scientific investigation and research into the ufo phenomenon in Wales as well as the UK at large and for disclosure of those sightings to be made to the public.
We as a group will petition the Government to release all files held regarding ufos to the public and to petition the Government to finally come clean about what they know about the ufo phenomenon.
If you have seen a ufo and would like us to investigate your sighting or if you have information that you would like to pass on the us, please use the contact us page and we will contact you as soon as possible. Please note that all communication will be strictly confidential.